Dental monitoring for smart orthodontic results
Nowadays your smartphone never leaves your side. At work, play, or on holidays or at school, your smartphone can be used for calls, emails and Internet searches. But it can also be used to straighten your teeth. At Bayside Orthodontists we use the latest technology to improve a patient's orthodontic treatment experience. Our dental monitoring app makes having orthodontic treatment much easier.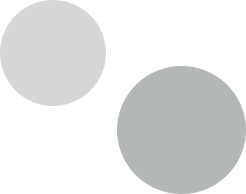 What is Dental Monitoring?
Dental Monitoring is an orthodontic software that enables us to monitor your orthodontic treatment via an app on your smartphone (either Android or IOS). The app on your smartphone is connected to software on Bayside Orthodontists computers, allowing us to keep in touch and track the progress of your treatment. If your teeth are progressing as we planned, you don't need to visit the clinic for a check-up. Not sure how to take selfies? We'll teach you how to take a weekly selfie of your teeth.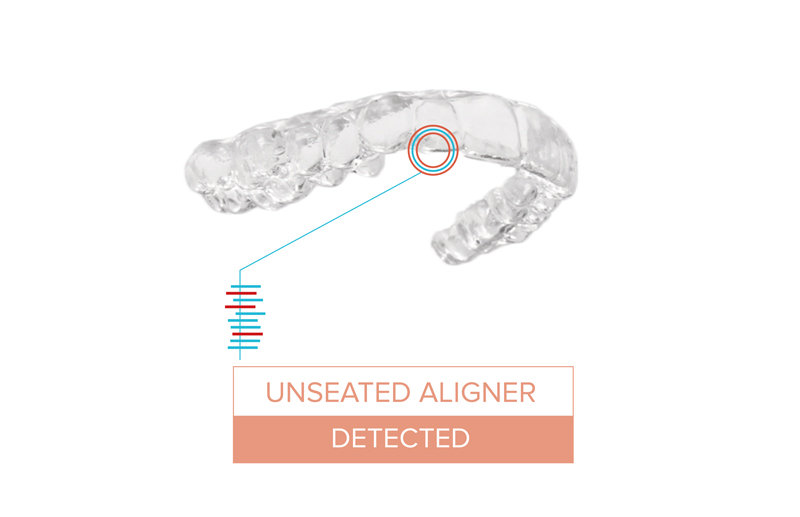 How does Dental Monitoring work?
Before we set up Dental Monitoring for you, we need to assess your jaws and teeth to determine your orthodontic treatment needs. After a tailored treatment plan has been prepared and you commit to orthodontic treatment, we'll fit your Invisalign clear aligners and connect you with the Dental Monitoring app.
Once you leave our clinic wearing your new Invisalign clear aligners, you won't need to return for a check-up until much later in your treatment journey. You're not on your own though because every 7-10 days you'll need to take a selfie of your smile by using the Dental Monitoring app on your smartphone. After you've taken your tooth selfie and uploaded it to us via the app we assess it against your treatment plan. When your teeth are on track with the treatment plan, you don't need to visit our clinic for a check-up.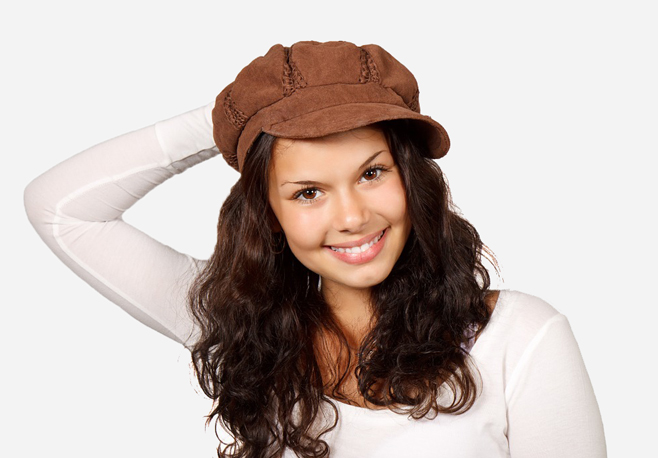 How Dental Monitoring keeps your orthodontic treatment on track
We use Dental Monitoring with our Invisalign patients to keep their treatment on track. The Dental Monitoring app captures high definition dental images that go through a 3D calculation process. This evaluation of the progress of your treatment results in faster orthodontic treatment time and more accurate results.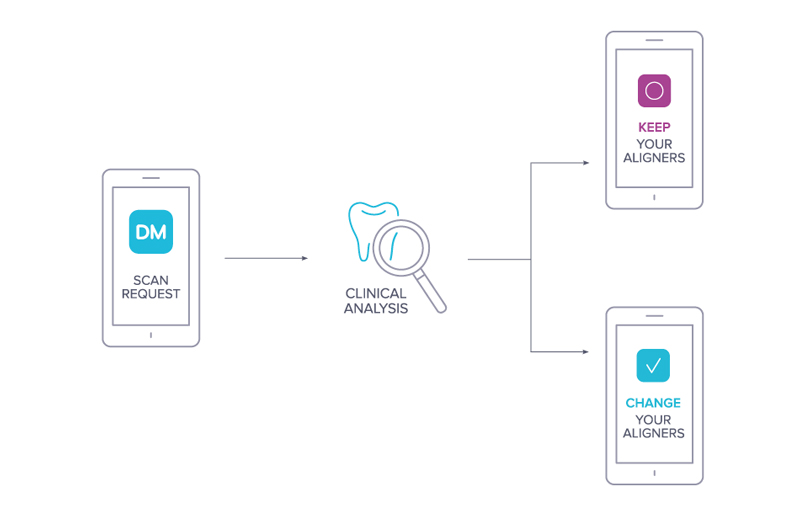 Benefits of Dental Monitoring
The many benefits that Dental Monitoring provide include:
Accurate monitoring of your orthodontic treatment progress with weekly selfies
Fewer check-ups at the clinic mean less appointments to attend
Peace of mind that your teenager's Invisalign treatment is progressing as it should
Weekly selfies help us to track your treatment even more closely than if you were coming in for regular check-ups every six to eight weeks.
You can travel, work and play while having orthodontic treatment without needing to schedule in lots of appointments for check-ups
The Dental Monitoring app is simple to use. Even if you're technologically challenged we'll make it easy for you! Find out more about Invisalign and Dental Monitoring
At Bayside Orthodontists, we only offer Dental Monitoring to patients having Invisalign treatment. Over time and as technology advances we hope to offer this service to all our orthodontic patients. Get more information about Dental Monitoring; book your Invisalign consultation at Bayside Orthodontists today.
*This product is not available for purchase by the general public. Always follow the directions for use.